Christmas Gift Ideas that will make your dentist happy
As we head towards Christmas we thought it would be good to think outside the gift box this year and have come up with some suggestions for presents that might make your dentist happy too!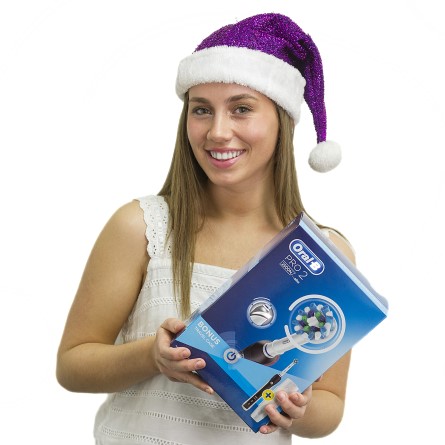 How about a speciality cheese selection or hamper?
Cheese contains lots of calcium as well as coating teeth with this beneficial mineral. There is loads of choice online and in supermarkets and they are usually well sealed so you don't need to worry about not being able to smell your frankincense and myrrh! You can also buy gift vouchers or monthly subscriptions for any cheese-lovers in your life.
What about tea as a Christmas Gift?
Speciality teas can be a great present too and have a relatively low impact on our teeth as they tend to have minimal sugar content. The range of gift options is endless and you can even get tea advent calendars!
Are you looking for a Christmas gift for a child?
To help ensure the kids brush their teeth for at least 2 minutes why not add a bit more fun with a tooth-brushing timer. There are plenty of colourful designs in a range of characters and animal shapes and they often double up as toothbrush holders.
Children with wobbly teeth will love a tooth fairy box, bag or pillow. There is lots of choice online and plenty that can be personalised.
Would you like a recommendation for an electric toothbrush?
Of course our favourite Christmas gift option is always the electric toothbrush - from high spec bluetooth-connectivity to the fun, child-friendly designs - they offer the most-effective way to brush teeth. We recommend Oral-B and stock a special selection in the practice that are not all available in supermarkets.
Do you want to get some more advice about dental health?
If you have any queries about any areas of dental health visit us at Kilbarchan Dental Practice, call 01505 704969 or click www.kilbarchandental.co.uk where you'll find lots more free tips and advice.
Wishing all our patients and friends a very Merry Christmas!